Introduction
Event planning is a dynamic and multifaceted industry, and in today's digital age, event management software has become an indispensable tool for planners. The right software can streamline tasks, improve efficiency, and enhance the overall event experience. However, with a myriad of options available, selecting the perfect event management software can be a daunting task. In this comprehensive guide, we'll walk you through the essential factors to consider when choosing the right software for your event planning needs.
Understanding Your Event Requirements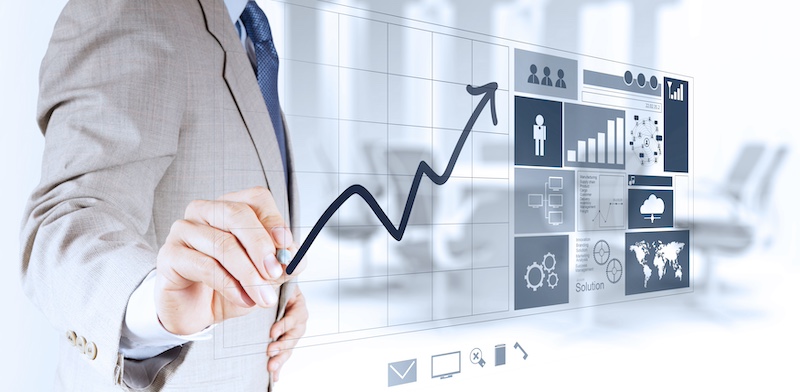 1. Event Type and Size
The first step in choosing event management software is to clearly define the type and size of your event. Different events require different features, so consider whether you're organizing a conference, trade show, wedding, or corporate meeting.
2. Event Complexity
Evaluate the complexity of your event. Are you managing a single-session event, or does it involve multiple tracks, sessions, and workshops? The software you select should accommodate the intricacies of your event.
3. Customization Needs
Determine if you require a high level of customization. Some events demand tailored registration forms, branding, and reporting options. Make sure the software can adapt to your unique requirements.
Key Features to Look For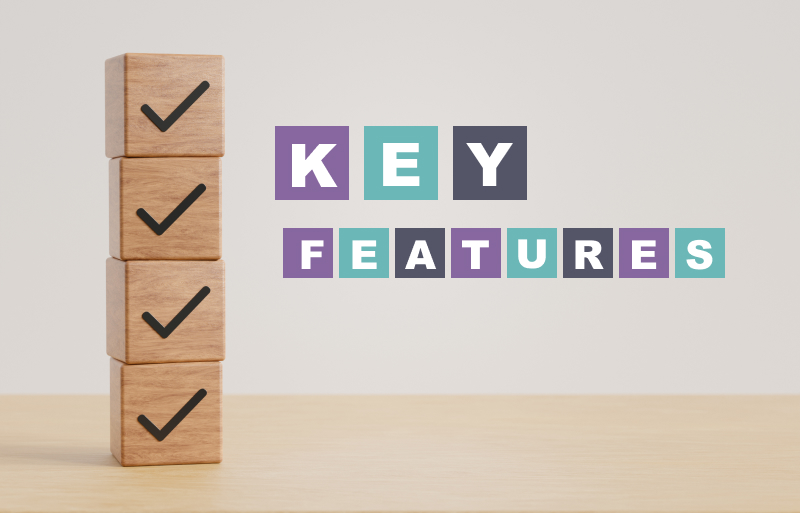 1. Event Marketing Capabilities:
a. Event Website:
An effective event management software provides tools for building and managing user-friendly event websites. It should offer customizable templates and features to create an informative, attractive, and responsive site. This includes features like event agenda, speaker profiles, registration forms, and secure payment gateways.
b. Email Marketing:
Integrated email marketing tools allow you to reach your audience with ease. You can send out promotional emails, event announcements, updates, and registration confirmations directly from the software. A powerful email marketing module helps in building and maintaining attendee engagement.
c. Social Media Integration:
Effective event marketing requires social media connections. The software should seamlessly integrate with various social media platforms, allowing you to promote your event, share updates, and engage with potential attendees.
d. Discount Management:
Event management software should offer flexible discount management features. This includes the ability to create various discount codes, set specific discount rules, and track the usage of each code.
e. Registration Options:
A good software solution will provide multiple registration types, each with unique registration periods, fees, and criteria. This allows you to offer early bird discounts, late registration options, group registrations, and more.
f. Invitation Emails:
Sending out personalized invitation emails is a valuable feature. Event management software should make it easy to invite speakers, sponsors, and attendees with tailored messages and links for registration.
2. Registration Management Capabilities:
a. Online Registration Management:
The software should offer a comprehensive registration management tool. This allows event planners to set up and manage various registration types with their own criteria, fees, and periods. It should also enable easy customization of registration forms or sell tickets online.
b. Custom Registration Questions:
A key feature is the ability to create custom registration questions for each registration type. This ensures that you collect the specific information needed for different attendee categories.
c. Accompanying Person Registration:
Some events may require accompanying person registration. A capable event management tool should accommodate this and allow event planners to manage such registrations efficiently.
d. Optional Event Services:
The software should facilitate the creation of registration packages by combining event services with specific registration types. This makes it convenient for attendees to select additional services, like workshops or special sessions, during the registration process.
e. Automated Registration Emails:
Automated registration emails are essential. These emails notify attendees about successful registrations and payment attempts, providing them with essential information and peace of mind.
f. Secure Payment Gateways:
Secure payment gateways are a must-have. Event management software should support various payment methods and ensure a seamless payment process for attendees, with options for online payments and downloadable payment documents.
3. Abstract Submission Management Capabilities:
a. Presentation Type and Topic-Based Abstract Collection:
The software should allow academic event planners to collect and manage abstract submissions according to presentation types or scientific topics. It should provide easy categorization and assignment features.
b. Reviewer Assignment:
A robust system will support the assignment of abstracts to reviewers for evaluation. This streamlines the review process and ensures a fair assessment.
c. Book of Abstracts Creation:
To simplify the final output, event management software should enable the creation of a book of abstracts. This feature saves time and ensures a professional presentation of accepted abstracts.
4. Virtual Session Capabilities for Online or Hybrid Events:
a. Easy Session Creation and Management:
Event management software should offer a user-friendly interface for event planners to create and manage virtual sessions effortlessly. This includes options to schedule sessions, set up session details, and manage session hosts.
b. Screen Sharing and Multimedia Sharing:
For effective online or hybrid events, the software should support features that enable attendees to share their screens, display videos, and showcase presentations. This promotes interactive and engaging sessions.
c. Attendee Interaction:
A critical aspect of virtual sessions is attendee interaction. The software should provide tools for attendees to ask questions to presenters during sessions. Attendees should also be able to chat with each other, fostering engagement and networking.
d. Session Recording:
Recording sessions is valuable for attendees who might miss a session or want to revisit it later. The software should allow event planners to record sessions and make them accessible for post-event viewing.
e. Flexible Session Formats:
Event management software should cater to various session formats, whether they're live webinars, panel discussions, workshops, or prerecorded sessions. It should offer the flexibility to accommodate different session types within the event program.
5. Event Program Building and Management Capabilities:
Online Event Program:
The software should empower event planners to create and update online event programs easily. This includes adding and modifying sessions, speakers, abstracts, and other relevant information.
6. On-Site Management Capabilities:
a. Online/QR Code Check-In Management:
Event management software should offer a streamlined check-in process. Attendees can use QR codes for quick, hassle-free check-in, reducing lines and wait times.
b. Badge Printing with Integrated Kiosks and Printers:
On-site badge printing should be efficient. The software can integrate with badge printing kiosks and printers, allowing event planners to generate attendee badges easily. These badges can include essential information, such as the attendee's name, affiliation, and access permissions.
c. Swift Service:
On-site management should prioritize swift and efficient service. Attendees appreciate quick check-in, badge retrieval, and assistance, enhancing their overall event experience.
d. Attendance Duration Tracking:
Event management software can assist in tracking attendee participation and duration of attendance at various sessions and activities. This data can be valuable for post-event analysis.
e. On-Site Registration:
For events that allow on-site registration, the software should facilitate the registration process seamlessly. This includes accepting payments, capturing attendee information, and generating invoices if needed.
f. Invoice Preparation:
Event management software can automate invoice preparation for on-site payments, making the financial aspect of the event smoother for both event planners and attendees.
7. Invited Speaker and Sponsor Management Capabilities:
a. Invited Speaker Details:
Event management software should provide a dedicated section for managing invited speakers. Event planners can easily upload speaker images, biographies, presentation titles, and their presentation schedules. Attendees can access this information on the event webpage to learn more about the speakers and their sessions.
b. Sponsorship Management:
The software should offer comprehensive tools for managing sponsors. This includes creating sponsorship categories, uploading sponsor logos, providing company details, and adding website and social media links. Effective sponsorship management enhances the visibility and recognition of sponsors.
c. Event Webpage Showcase:
Both invited speakers and sponsors should be prominently featured on the event webpage. The software should facilitate the creation of dedicated sections or pages to showcase speakers and sponsors. This can serve as a valuable resource for attendees to get insights into the event's distinguished speakers and supporting sponsors.
8. Ease of Use and Customer Support
a. User-Friendly Interface
A user-friendly software interface is crucial, as it ensures that your team can efficiently navigate the system. Complex software may lead to confusion and errors.
b. Customer Support
Assess the level of customer support provided by the software provider. Do they offer training, tutorials, and a responsive support team to assist with any issues that may arise?
9. Data Security and Privacy:
a. Data Protection:
Event management software should prioritize data security. This includes encryption of sensitive information, secure storage, and compliance with data protection regulations such as GDPR. Protecting attendee data is paramount.
b. Access Control:
The software should offer robust access control features, allowing event planners to grant appropriate permissions to team members. This ensures that only authorized personnel can access and manage sensitive event data.
c. Privacy Features:
Privacy settings should be in place, enabling attendees to control what information is visible to others. This fosters trust and ensures that attendees have control over their personal data.
10. Integration with Other Software:
a. Seamless Integration:
Event management software should support integration with other essential tools, such as email marketing platforms, CRM systems, analytics tools, and payment gateways. Seamless integration enhances the efficiency of event planning and management.
b. Data Transfer:
Data transfer between the event management software and integrated tools should be smooth and error-free. This allows event planners to access and use data across various platforms without complications.
c. Customization:
Event planners should have the flexibility to customize integrations to meet their specific needs. The software should accommodate different integrations based on the unique requirements of the event.
11. Scalability and Cost
a. Adaptability to Event Size:
Event management software should be adaptable to events of various sizes, from small seminars to large-scale conventions. It should provide alternative plans tailored to the specific needs of small, medium, or large events.
b. Fair and Transparent Pricing:
The software's pricing structure should be fair, transparent, and within a reasonable percentage of your expected event revenue. It should offer flexibility in terms of pricing plans, allowing event planners to choose options that align with their budget and event requirements.
c. Win-Win Approach:
Event management software should adopt a win-win approach, where both the software provider and event planners benefit. It should not impose one-sided payment terms but consider the mutual success of both parties.
d. Plan Flexibility:
The software should be flexible in terms of changing purchased plans. If unforeseen circumstances arise or if the event's scale changes, event planners should have the option to adjust their plans without unnecessary constraints.
e. Cost Transparency:
While budget is a critical factor, avoid sacrificing essential features for cost savings. Determine your budget range and seek software that offers the best value within that range. The cost of the software should be clear and transparent. There should be no unexpected or hidden payments awaiting in the future, ensuring that your budget remains predictable.
12. User Feedback and Reviews
Research user feedback and read reviews from event planners who have used the software. This real-world insight can provide valuable information on the software's performance and reliability.
Conclusion:
Selecting the ideal event management software is a pivotal decision in the world of event planning. It's not merely about finding a solution for a single event; it's about investing in a platform that can serve your needs across multiple occasions. This software becomes a repository of your event history and a tool to facilitate your future successes.
In this guide, we've explored the multifaceted criteria to consider when making this decision. From event marketing and registration management to abstract submission, program building, and on-site operations, the right software should seamlessly align with your objectives. It should also offer features for networking, floor planning, virtual sessions, invited speaker and sponsor management, data security, privacy, and integration capabilities. Furthermore, the software should be scalable, fairly priced, and transparent in its cost structure, ensuring that your investment remains in harmony with your expected revenue.
Remember, the software you choose will become an indispensable partner in your event planning journey. It should simplify your tasks, enhance attendee experiences, and support your event's growth. The right event management software is more than a tool; it's a strategic asset that can propel your event planning endeavors to new heights.
By carefully considering the criteria outlined in this guide, you'll be better equipped to make an informed decision that leads to seamless event management and ultimately, the success of your events.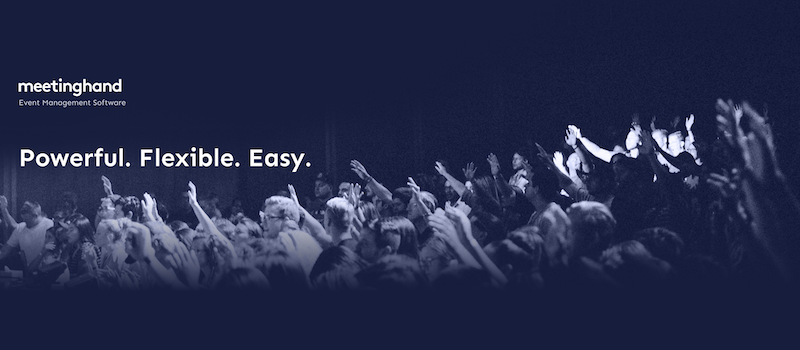 MeetingHand: Your Comprehensive Event Management Solution
In your quest to find the ideal event management software, MeetingHand emerges as a versatile and powerful ally for event planners. MeetingHand offers a wide array of features and functionalities that align with the criteria we've explored in this guide. From event marketing and registration management to abstract submission, program building, and on-site operations, MeetingHand is designed to simplify your event planning journey.
Our platform is not just a tool; it's a strategic asset that streamlines your tasks, enhances attendee experiences, and supports the growth of your events. With MeetingHand, you can easily manage registration, design an interactive event program, handle abstract submissions, and seamlessly oversee on-site operations.
What sets MeetingHand apart is its commitment to user-friendly design and a holistic approach to event management. We prioritize data security and privacy, ensuring that your event information remains safeguarded. MeetingHand also offers integration capabilities to streamline your workflow and boost efficiency.
If you're interested in experiencing the power of MeetingHand for your event planning needs, we invite you to attend a demo. Discover how MeetingHand can transform your events and make the process more efficient than ever.
With MeetingHand, your event management is in capable hands, and your future events are poised for success. We're here to assist you every step of the way.