I have never undervalued what marketers do. However, as a conference organizer who has been promoting and marketing conferences for more than 25 years, I've seen firsthand what works and what doesn't.
That's why I wanted to share my event marketing experience from the standpoint of a marketing academic conference, which is one of the most complex event types.
I know that you may change or eliminate some of the items to make your own event marketing checklist, in light of your own experiences or the types of your events.
First, I want to begin my article by highlighting a couple of principles, I take into consideration before I start marketing a conference.
The first key indicator of a conference's success is the number of attendees it attracts,

Conferences are the unique platforms, where science and sociality come together and generate values,

Most academic conferences were started by academics working as volunteers, and the bulk of them are still going without any serious marketing effort,

Setting up an engaging online registration form is an efficient way to reap the fruits of your marketing efforts.

Even for conferences that have been operating for a while and traditionally attracted a respectable number of attendees, marketing still remains effective for them. You won't just gain more participation! You'll gain more revenue from sponsors and exhibitors.
Since effective conference marketing requires experience and marketing tools, you may benefit from conference management software like MeetingHand. Because MeetingHand was built on much of my expertise and experiences in conference marketing that I earned throughout the years I spent as a conference planner.
Below are the things I'm doing!
And you also can do it. And you should do it if you are about branding a new conference
Definitely, branding and step-by-step event marketing;
Then everything will depend upon how you'll stand out, how could you persuade the target audience to attend your conference and the tactics you'll employ for the past conference's participants.
I. Create A Conference Brand – Conceptual Identity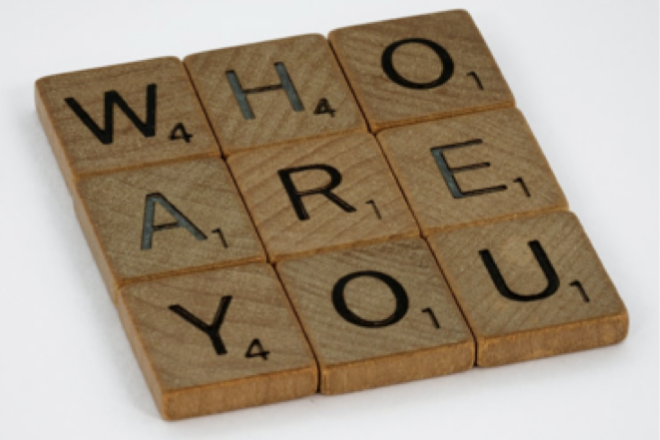 a. Check the name of the conference
Does it bolster your conference's reputation?

Does it effectively explain your mission?

Does it help your audience's (potential and current) discovery of you?

Is it memorable and clingy?
b. Clearly state the purpose and goals of the conference
Outline the objectives of the conference,

Clarify the motivation of your stakeholders,

Answer the question "Why should participants attend the conference?
c. Define the face of the conference
Select, wherever possible, a well-known conference chair,

Select members of the committees – organizing, steering, scientific,

Define your stakeholders, including partner organizations, sponsors, and supporters,

Specify your expectations from stakeholders and committee members,

Analyze and understand the motivations of the stakeholders and committee members, and define the benefits you'll deliver

you'll work together,

Agree on the responsibilities you're looking for, and the benefits to be provided to whom you'll work together.
d. Choose a venue and date for the conference
Examine the location's allure in terms of social, natural, and historical factors,

Choose the venue and dates for the conference,

Verify the cost and availability of flights and other ways of transportation,

Verify the pricing and availability of hotel rooms and housing options,

Verify the venue's and the meeting rooms' availability and cost, and if a similar event was scheduled in the same time frame,

Make sure the dates of your event do not conflict with national holidays or other important days that may reduce attendance.
e. Set the deadlines for registrations and abstract submissions
Specify the start, early bird, and end dates for registration,

Make sure that the start and conclusion dates do not coincide with significant holidays or events,

Take into account the destination's climate and your participant's calendars,

Consider the days of the week that suit the preferences of your participants,

Try to avoid busy periods and dates,

Specify the start, deadline, and notification dates for abstract submissions,

Determine the amount of time needed for abstract evaluation,

Make sure the payment deadlines are compatible with the participants' payment procedures.
f. Prescribe your conference's conceptual identity, message, and core value propositions for the designer.
II. Design the Branding Visuals for the Conference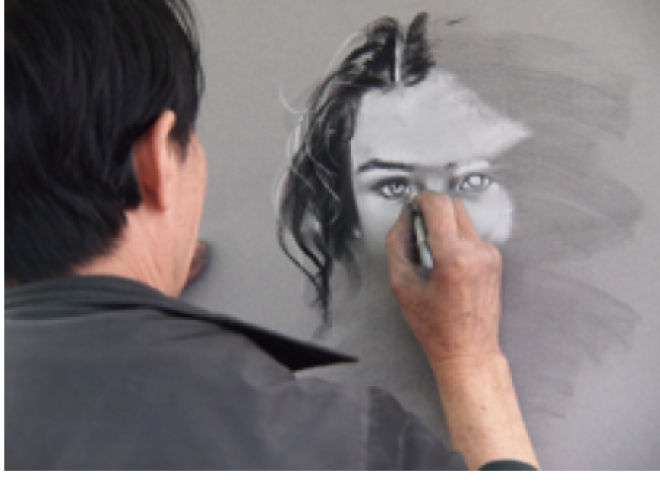 Forward the designer of the conference's conceptual identity and emphasize the event's message and core values. I usually wait for the designer to complete the below-listed visuals. However, because it's the simplest way to display the entire concept, I always judge the design by the conference poster.
I ask the designer to prepare;
a. Logo
⁠b. Theme
⁠c. Colors and font types
⁠d. Poster / Banner
⁠e. Messages; welcome, emails, invitations, etc.
⁠f. Sponsorship
⁠g. Social media shares
⁠h. Email's Signature
III. Update Conference Database
a. Collect and review your data; previous conference, organizing committee, chair, partners, sponsors, subscription forms, etc.
⁠b. Research for the potential participants, speakers, and sponsors,
⁠c. Check, update, and optimize your conference data.
IV. Schedule Event Marketing Activities
a. Set the marketing goals and budget,
⁠b. Define marketing channels the activities to standout,
⁠c. Content creation and management tactics,
⁠d. Set deadlines for the advertising activities,
⁠e. Set your key performance evaluation metrics - KPIs,
⁠g. Clarify your communication platform.
V. Build Participant Engagement and Acquisition Forms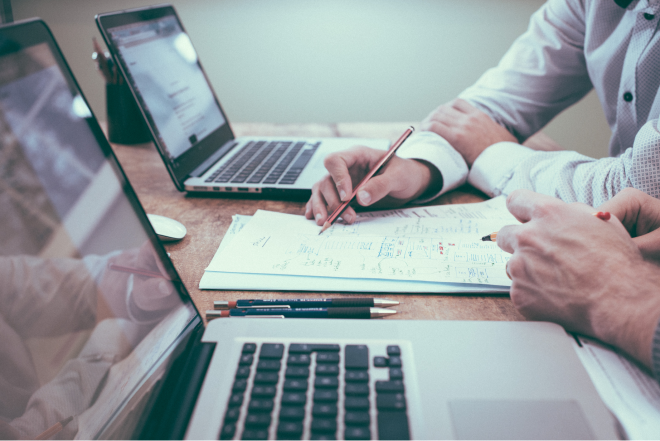 a. Subscription forms,
⁠b. Registration form,
⁠c. Communication forms,
⁠d. Personalization tactics,
⁠e. Tracking integrations.
VI. Create a conference webpage
I use the event webpage builder of MeetingHand because it ensures that my conference website will appear on Google's first page of search results, and it is easy to use with automatic content generation and updates. I always keep the content of my web pages minimum.
a. Get a domain name and a hosting service,
⁠b. Write the content and let the designer visualize it
Branding visuals with the conference name, date, venue, and destination,

A welcome message including chair image,

Important deadlines,

Guest / Invited Speakers,

Registration types and fees,

Scientific topics/tracks and abstract submission guidelines,

Conference program and topics,

Social activities,

Online registration and submission buttons,

Venue and destination details, images,

Committees, stakeholders, sponsors,

Social media sharing buttons/links,

Contact organizer and newsletter subscription forms.
c. Make the conference website simple to navigate. For many reasons, including being simple to use on mobile devices, I prefer single-page designs,
⁠d. Integrate Google Analytics and add social media account links,
⁠e. Always monitor and analyze the conference website traffic.
VII. Setup social media accounts for the conference
a. Open your conference's social media accounts,
⁠b. Craft a catchy hashtag and upload relevant visuals,
⁠c. Post a countdown on Instagram stories,
⁠d. Create an event page on Facebook,
⁠e. Create a response schedule and content.
VIII. Launch and start reaching out
a. Send invitation emails
⁠b. Send call for abstracts messages
⁠c. Call potential sponsors
⁠d. Email to speakers and partners
⁠e. Add the conference to online event calendars
⁠f. Activate your relationships with key individuals and groups involved in the conference such as members of the organizing and scientific committees, supporting institutions, sponsors, etc.
IX. Promote with discount campaigns
In addition to the early bird prices, I strongly advise you to use discount coupons. As we all used to receive discounts on e-commerce platforms, I had a good experience with it and am aware of how easily it attracts and converts potential attendees.
a. Create customized discount campaigns
⁠b. Specify group discounts
⁠c. Advertise with free and/or discounted services and offer last-minute event promotions
⁠d. Establish role-specific registration options and fees for speakers, committee members, and others.
X. Share conference highlights periodically
I am asking the invited speakers, sponsors, committee members, and participants to share posts about the conference, including conference hashtags. Remember that your best influencers are the conference speakers and sponsors.
a. Important dates
⁠b. Early bird registration fees
⁠c. Abstract submission deadlines
⁠d. Invited speakers
⁠e. Partners and sponsors
⁠f. Discount campaigns
⁠g. Abstract evaluation notifications
⁠h. Conference social activities
⁠i. Conference final program
⁠j. Opening speeches
⁠k. Photos, titles, and figures
⁠l. Closing speeches and figures
XI. Empower the conference branding onsite and keep connected
a. Prepare a short conference video for the next conferences
⁠b. Send conference final figures
⁠c. Send surveys asking for feedback and suggestions
⁠d. Send periodical newsletters
Last but not least, I'd want to remind you once again to invite everyone involved in the conference to share the news and highlights of the event. It truly does work.
For example, imagine how many emails we are sending! and ask your partner and committee members to add the conference information beneath their e-mail signatures.
And see how this small adjustment works!
Keywords; event and conference marketing, event branding and promotion, brand new conference, event marketing strategy, how to promote an event?
If you like the event branding article, please share the link with your network, as it might help someone who is looking for it!
And motivate us to continue writing more articles :)